Osborne Construction is a licensed & insured builder that can handle large projects as well as small ones, while still giving each customer personal attention. We have done several projects, from working with the Historical Society on older homes in downtown Kalamazoo,  all the way to ultra-modern New York style apartments, and everything in between.
We use the newest tools, technology and products and combine them with an old-fashioned work ethic to deliver a superior finished product that you can be proud of for years to come.
Come see why over 85% of our customers have called us back to work on their next project.
As an owner of a duplex, I can honestly say it is quite gratifying to have Kevin Osborne maintaining the property. Any call I recieve from a tenant is quickly responded to by Kevin. He also recently redesigned and installed a bathroom in one of the units. I know I can trust his work and his honesty concerning expenses. I would recommend OCM and Kevin to any rental owner.
Kevin has a strong work ethic and quality workmanship. I would recommend him to any of my friends and family.
Kevin does beautiful work! He is honest, skilled, efficient, respectful, and fair, everything you'd want. I'd hire him again in a heartbeat!
Thanks Kevin, for being so prompt over the years in coming to our aid when the heating/AC malfunctions. You have saved me a goodly sum of money with your knowledge and ingenuity. It's nice to know that I can always count on you to keep things running for us!
Osborne Construction did an outstanding job fixing our house after a hailstorm left us needing a whole new roof, siding & etc. They were honest and trustworthy, hardworking & fun to have around. Their attention to detail went above and beyond our expectations... We highly recommend them to anyone looking for construction/remodeling work.
We couldn't be more pleased with the work that Osborne Construction did for us. Kevin's team repaired the exterior of our home quickly, efficiently, and with great attention to detail. Highly recommended!
Other Services We Provide
COMMERCIAL AND RESIDENTIAL SNOWPLOWING
In addition to our contracting services, we also have a team of experienced snowplow drivers on staff to meet all your winter snow-removal needs.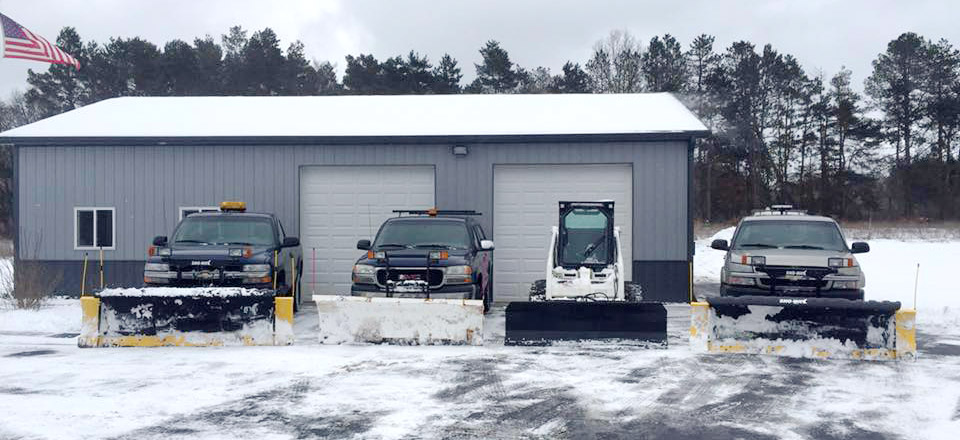 Contact us today to get a quote for your job, large or small.